For the very first time
For the very first time, online and self-paced I have put together this class totally dedicated to the art of Light Painting with still life.
Learn what is required, how to achieve this yourself at home and how to edit it to bring out the details and painterly texture.
We look at what subjects to use, how to stage it and what sort of light is required. Mostly from household items you probably already have.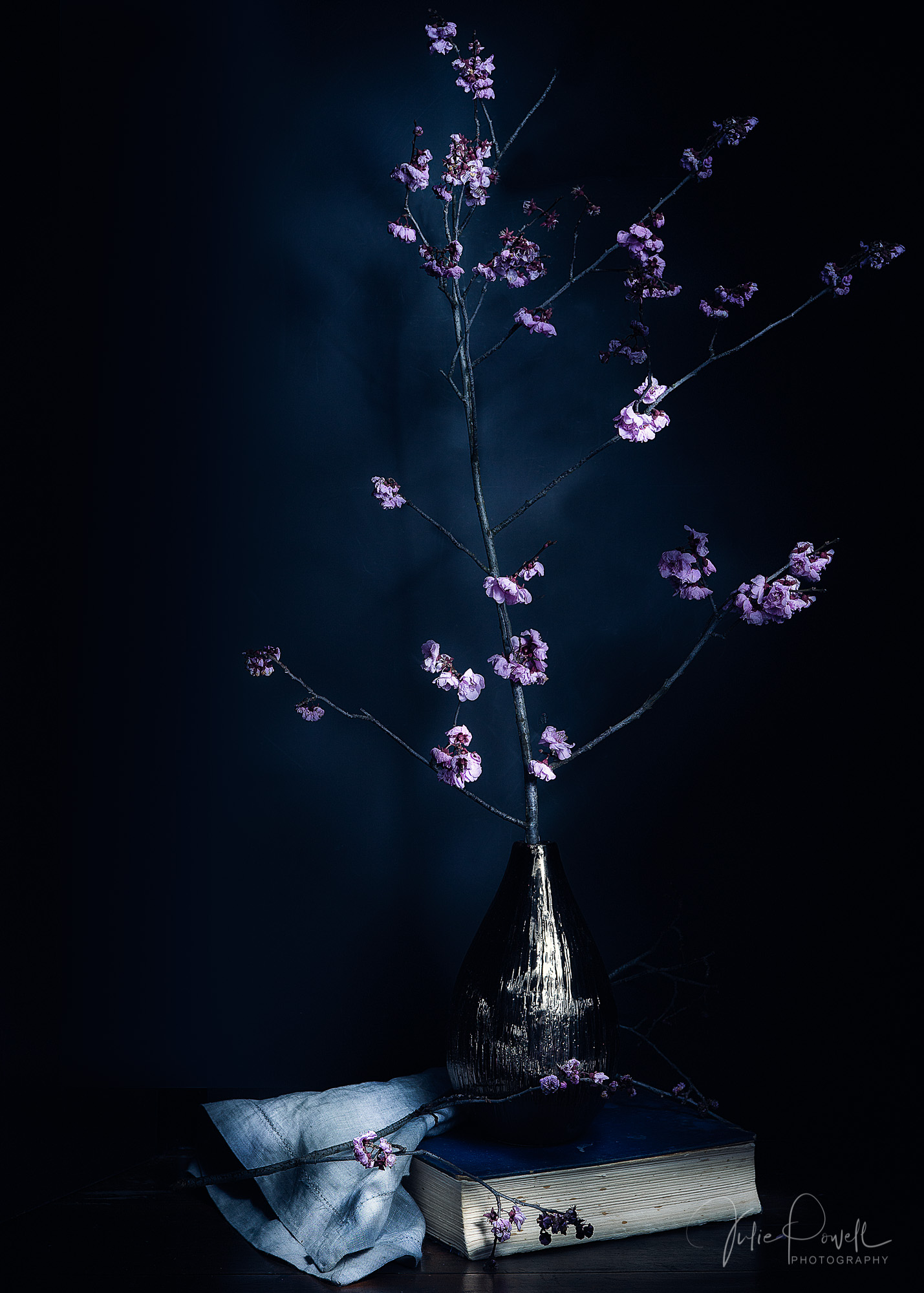 So what is Light Painting?
Light painting is an photographic technique that uses a moving light source to add light to an under-illuminated subject while taking a long-exposure photograph. A scene or object can be brought to life by painting with a beam of light! Whether that is a piece of fruit or a house the technique is similar. It is sometimes referred to Light Sculpting as well.
Light Painting or Light Sculpting is all about the light. Literally all about the light. Traditional photography relies on either natural light or artificial light in the form of a continuous studio light or speed light, often quick bursts of light. Light Painting is quite different. We will be working with longer exposures of usually 45 - 90 seconds, depending on various external forces. 
A flick of the wrist...
Have you seen Harry Potter? Remember when they were trying to get the feather to levitate, the 'swish and flick'? It's kind of like that. Aim your torch at you scene and lightly feathering your way along the highlights only, no need to paint in the shadows they happen naturally. Remember to capture folds in fabric, edges of boxes or books. Handles on cutlery, knives or scissors, small delicate highlights on the loose ends of yarn, twine or ribbon.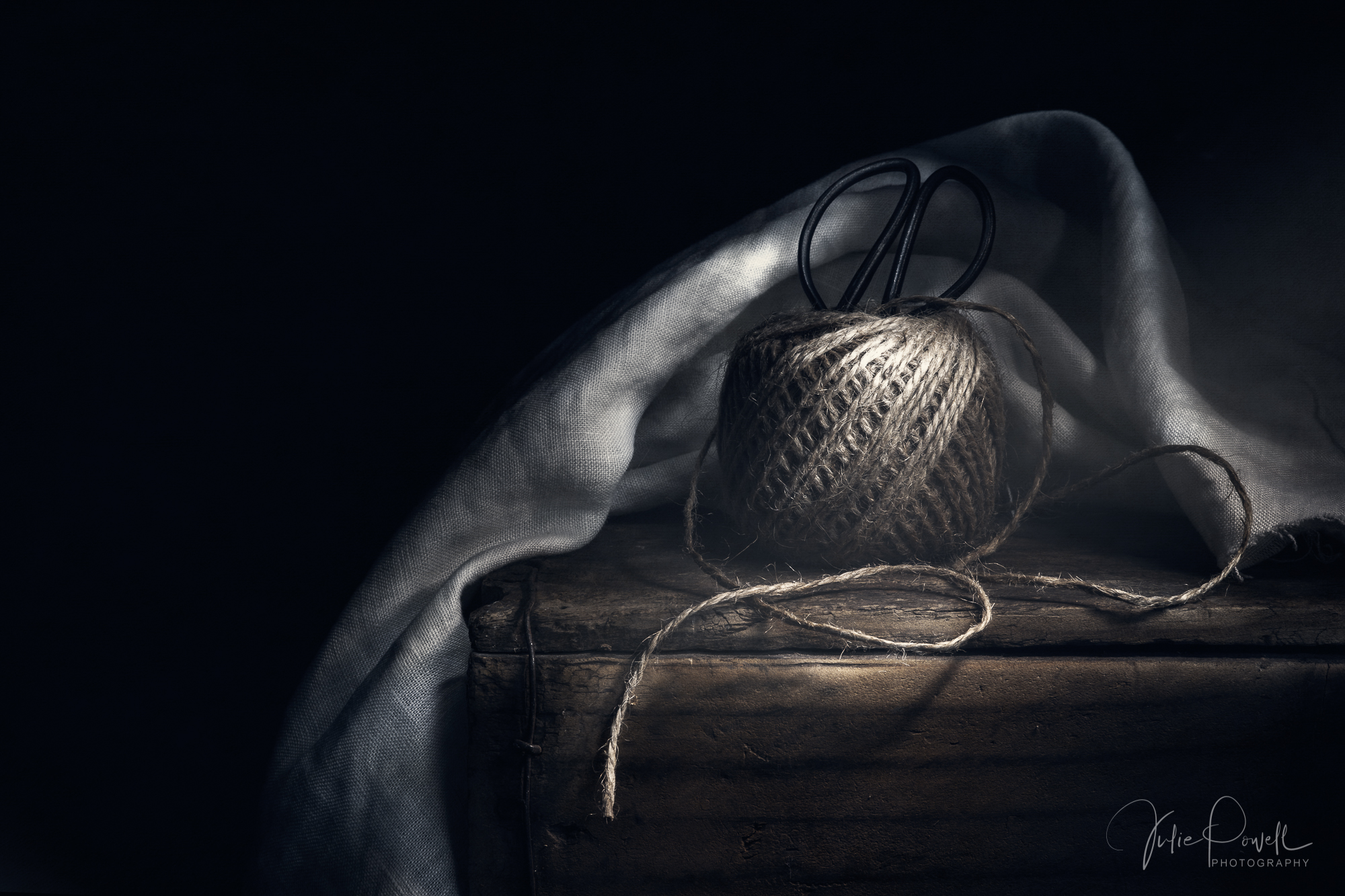 So why shoot in the dark?
Have you ever sat quietly in the dark with your thoughts? It can be calming and meditative, as can the art of still life photography, combining them both can be a joy for some. It also teaches us patience and to use our imagination. It can help calm the mind and see our subject clearly without distractions. When we sit in the dark and focus our camera, thoughts and light on our subject it is suddenly very easy to see what is our focus, where the highlights and shadows are. It becomes evident, without all the distractions, of WHERE to paint our light.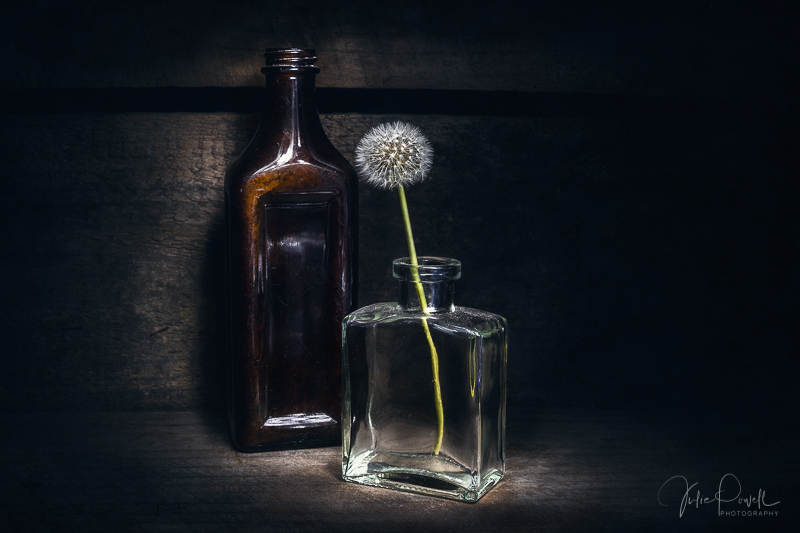 We look at exactly what is required to achieve this look yourself. We'll look at gear, settings, props and tools.
With step by step guides on how to create your own stunning scenes.
We'll look at everything required to capture the perfect image. From staging your scene, camera settings, how to capture your light, how to over come possible obstacles you may encounter. And of course, HOW to light your images to achieve a great result.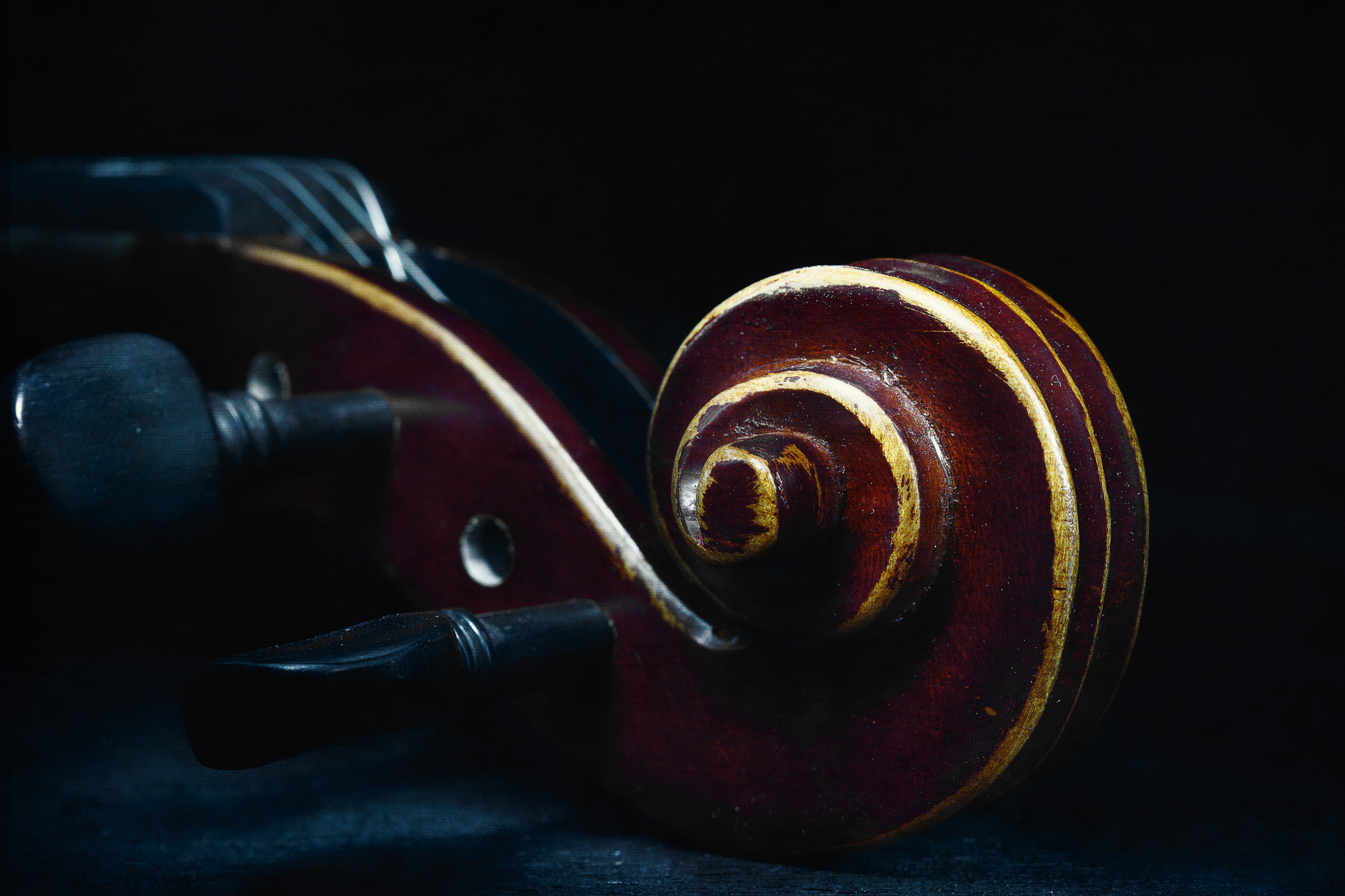 We look at editing your image, whether that is a single shot or as a composite. We look at basic edit and clean-up in Lightroom and then more substantial edit, doge and burn and colour grading in Photoshop as well.
Example Featured Products
Showcase other available courses, bundles, and coaching products you're selling with the Featured Products block to provide alternatives to visitors who may not be interested in this specific product.
Check your inbox to confirm your subscription