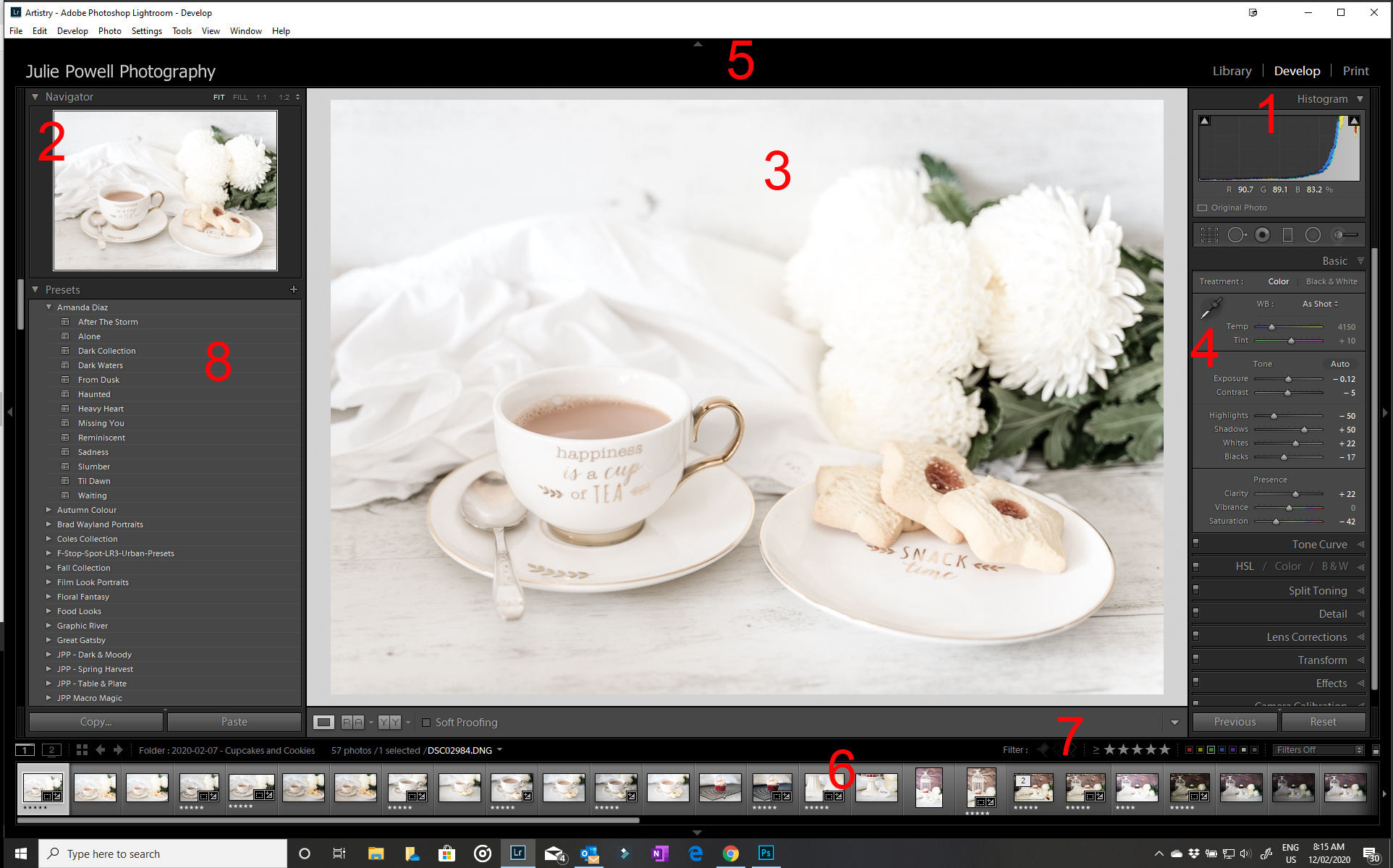 An Introduction to Adobe Lightroom Classic
Have you been struggling in Lightroom? Want to use it, but aren't really sure HOW to use Lightroom to its full potential?
This Self-paced online class is a back to basics looks at Adobe Lightroom Classic, Four Modules covering all aspect of Adobe Lightroom Classic. From creating catalogues, importing files and setting up folders, to editing and creating unique and individual looks for your images. Learn to truly harness the power of Lightroom from start to finish with award-winning photographer Julie Powell.
An Introduction to Adobe Lightroom Classic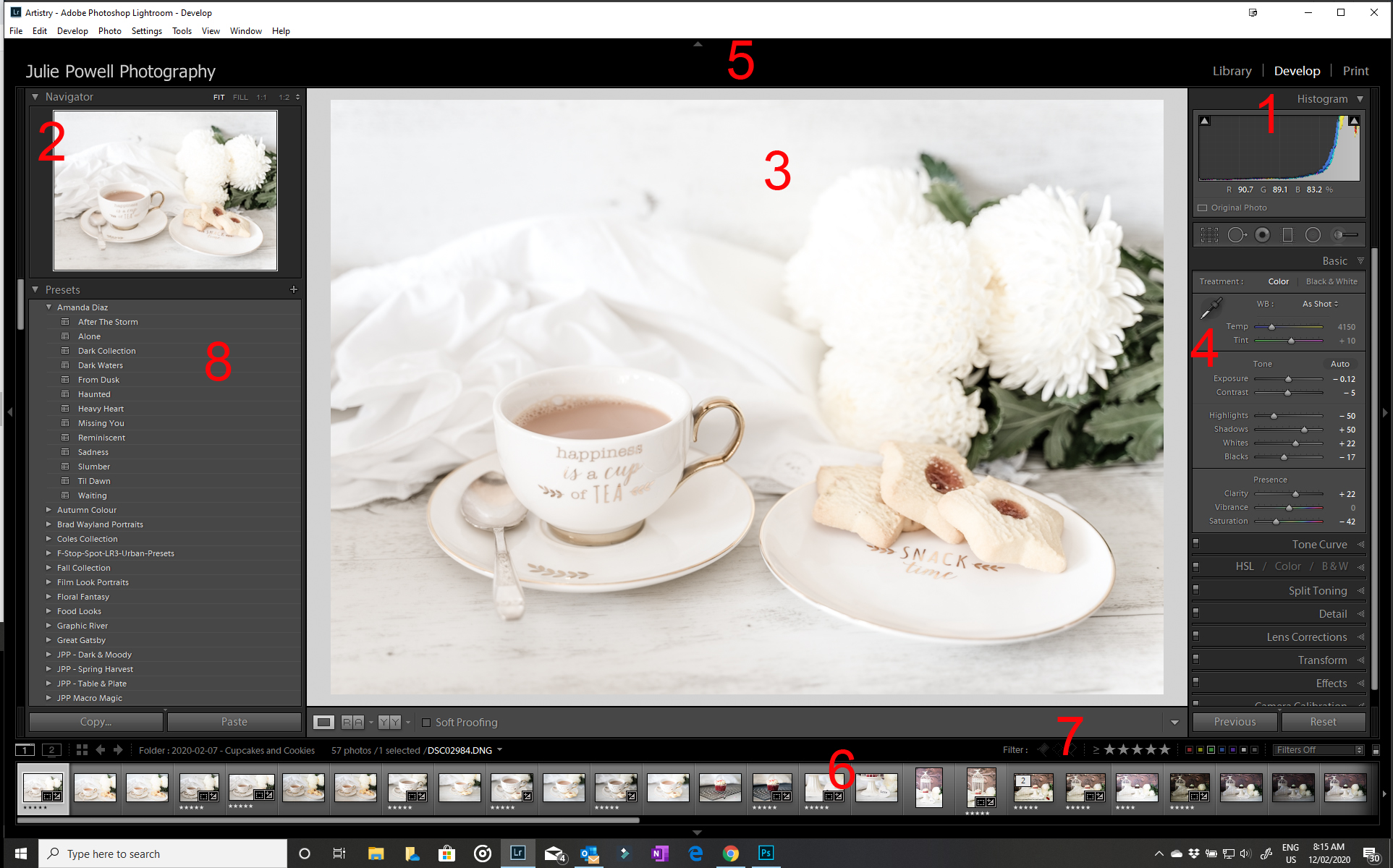 Go back to the absolute beginning and cover ALL the basics, even the ones you probably didn't even know existed.
From Catalogue creation to folders and creating a great workflow.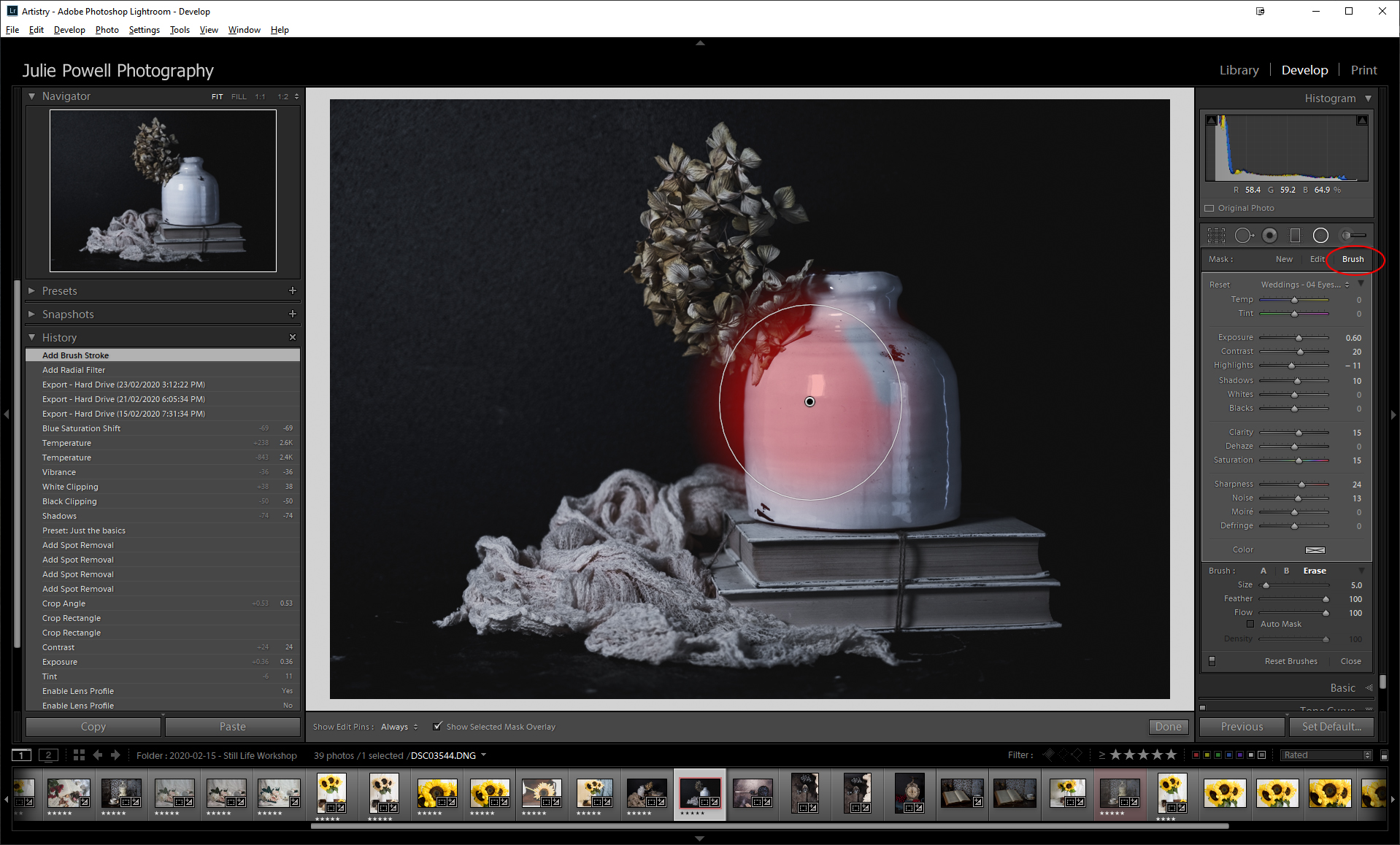 Learn how to harness the power of Lightroom and delve deep into the filters panel, tools, brushes and more.
Learn to create global and local adjustments to really make a different in your workflow. Learn Sync and Batch Processing to speed up your workflows.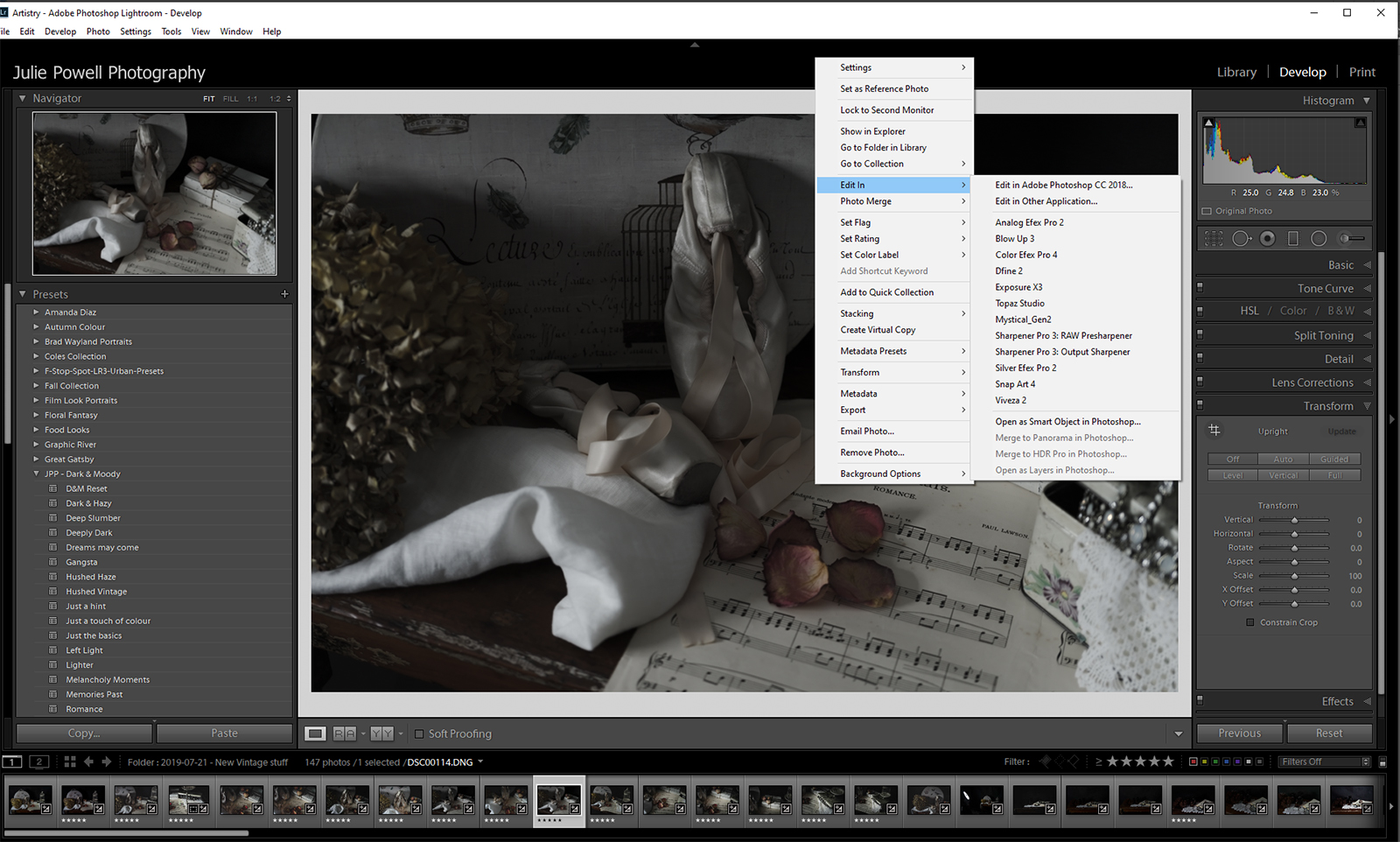 Harness the power of Lightroom
Look at the sheer raw power of Lightroom with plugins, preference optimization, Print Module, slideshows, HDR, Panoramas and more.
Learn the best crops, exports, and print options for your images. Learn the keyboard shortcuts to make life easier.
Class Synopsis
Lightroom overview, Library module, develop module, creating catalogues, importing images, quick develop module, histogram, tools and image panels, basic corrections, exporting images (Basic)
Develop Module - creating a workflow, modules and adjustment panels, lens correction, white balance, removing sensor spots, syncing batch files, grid overlays, highlight and shadow recovery, tone curve, history panel, details, transform & effects panels.
Filters and sliders - creating virtual copies, shortcut keys, brush filter, radial filter, diagonal filter, red-eye tool, HSL/Color/B&W, Colour grading, split toning
Getting creative - downloading and installing presets, using and creating presets, setting preferences, using plugins, the print module, using and creating watermarks, photo merges, working with catalogues.
Comes with a free 48 page PDF with all class notes and screenshots.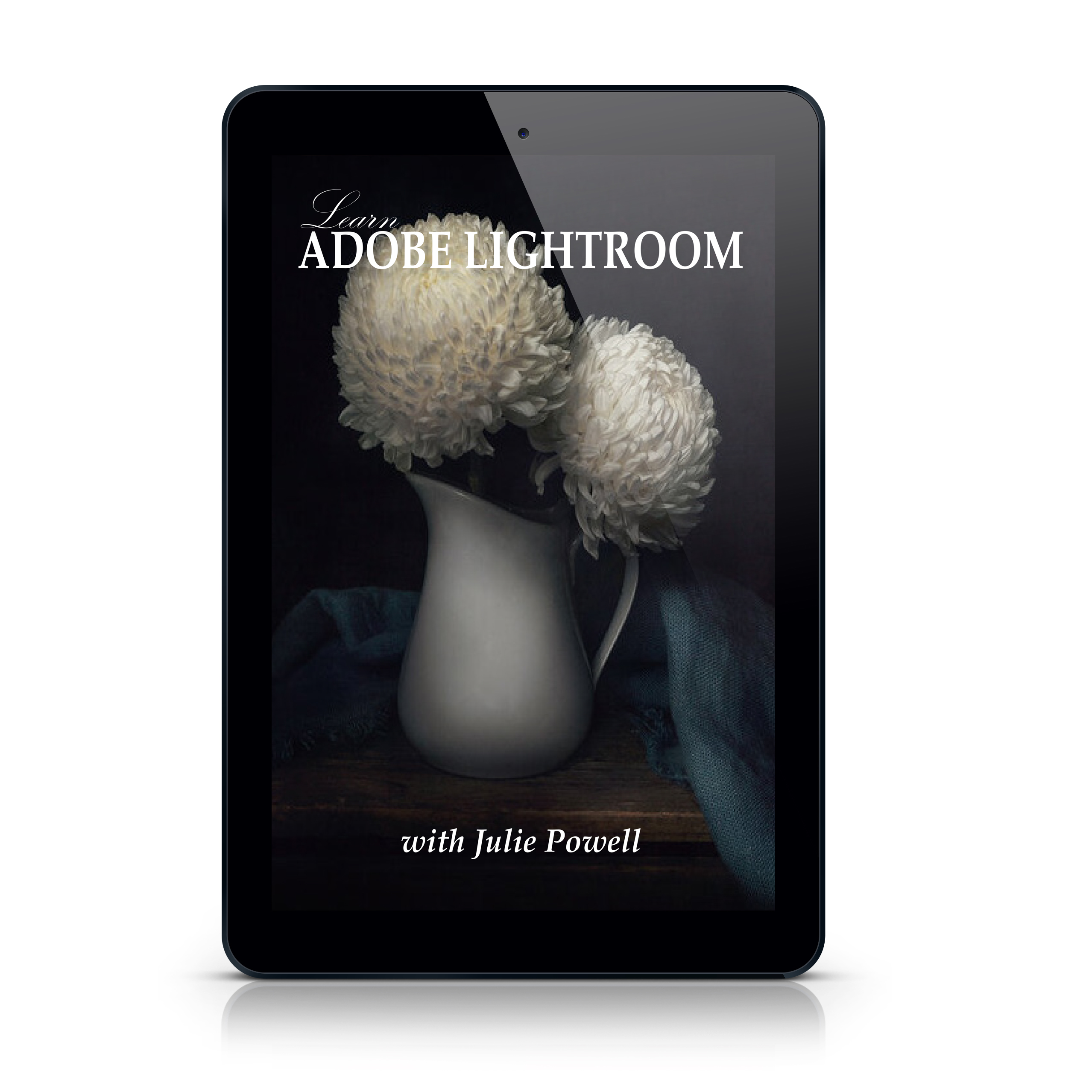 Why do this class?
Are YOU are completely lost and daunted by professional editing programs like Lightroom?
Do you wish you could take your photography further?
Do you want to make prettier pictures to share on your own feed?
Do you wish to learn Lightroom from a Pro?
Do you want a no-fuss, no mess, simple straightforward approach to learning Lightroom?
If your answers are yes, to any of these…then this class might just be for YOU.
Check your inbox to confirm your subscription